Les Fermes de Marie
In this five-star authentic hotel, your stays in Megève will be experienced with elegance, calm and distinction. All year round, enjoy the real art of living in the mountains and spend holidays in a family atmosphere. More than a hotel, a destination.
Les Fermes de Marie are laid out as a small hamlet of high mountain pasture farms several centuries old. Combining the charm of the old, simplicity, elegance and refinement, Les Fermes de Marie remains a special address where it is good to come and return. More than a hotel, they are also the result of a beautiful story, the one of Jean-Louis and Jocelyne Sibuet... Whoever enters the world of Les Fermes de Marie is taken out of time, lulled by the timeless atmosphere characteristic of the mountains. A mountain at its most authentic, but with the inspired touch of the Sibuet family, who favour beautiful materials, hunt for period furniture, accumulate cushions and plaids, woollen sheets and noble fabrics, while paying homage to ancestral know-how. A respect for tradition that does not prevent them from evolving, reinventing themselves and breaking free... Because the Sibuet spirit is also about rewriting an art of living inspired by the past but firmly anchored in its time. Are you looking for the perfect hotel for your next family holiday with your children? Rendez-vous at Les Fermes de Marie, a paradise for parents and for children, where everything is done to welcome them in the best conditions! Winter, summer as autumn, families gather together in a magical world to celebrate moments of sharing and conviviality in order to create unforgettable memories!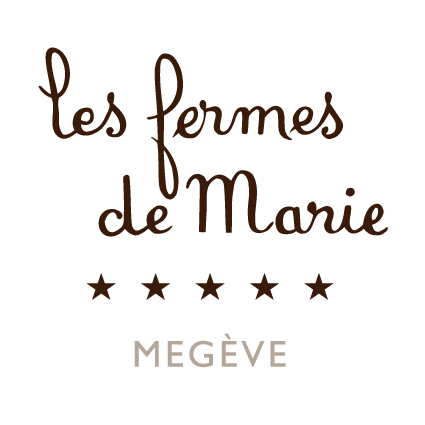 163 chemin de Riante Colline
74120
Megève
Localize
Opening period
Du 30/06 au 28/08/2022, tous les jours.

Du 02/09 au 04/09/2022, tous les jours.

Du 08/09 au 11/09/2022, tous les jours.

Du 16/09 au 16/10/2022, tous les vendredis et samedis.

Du 21/10 au 06/11/2022, tous les jours.